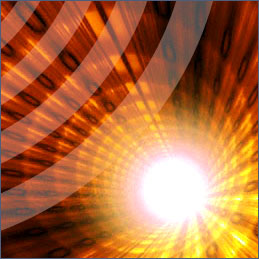 A Perimeter Intruder Detection System (PIDS) is usually installed in an outdoor environment at the perimeter limits or around sensitive, high-risk areas. The sensors detect, deter, and delay intruders.  The system provides critical time for security teams to respond to any unauthorised intrusion.
Sabre is the Remsdaq designed and manufactured fibre optic PIDS solution of which the complete product range includes:
SabreFonic – fibre optic sensor cables attached to a fence to detect vibration caused by attempts to climb, crawl under or sever the fence.

SabreFonic RDBPS - portable fibre optic cable designed for rapid deployment on temporary fencing. Alarms can be transmitted by radio or cable to nearby guards or patrols.

SabreLine – buried fibre optic pressure sensor providing a covert detection system.  An intruder is detected by changes in pressure from walking or crawling.  

Optimesh and Aquamesh - woven fibre optic sensor net forming an alarmed sensor barrier. Deployed within building walls, mobile container shells or in underwater culverts and off-shore rigs.

SabreTape - fibre optic sensor cable encased within barbed steel tape. An alarm is generated when the SabreTape sensor is broken for example, under the force of an intruder attempting to climb or break through the fence.
Sabre II is the processor hardware designed for use with Remsdaq's SabreFonic (fence-mounted) and SabreLine (buried) sensor cables. 
Benefits of a Sabre PIDS Solution
Ease of installation
Cost Effective for small and large applications
Simple and intuitive to use
Suitable for high-security applications
Field proven reliability even in difficult environments
Low maintenance
Low nuisance alarm rate
The Sabre II processor module combines digital signal processing and environmental compensation algorithms to provide the highest levels of detection and discrimination whilst ensuring a minimum of nuisance alarms due to natural causes.  It also offers reliable classification of events including cut and climb. 
Intelli-Flex II™ is a unique microphonic intrusion detection system for outdoor, fence-mounted perimeter security applications. By analyzing signals generated by the minute flexing of a proprietary triboelectric coaxial sensor cable, Intelli-Flex II will detect an intruder cutting through, climbing on or lifting the fence fabric.